NATURAL DAYS

Designer. Jacky Ching
Year. 2017



人類依賴植物而生存,關係密不可分。植物為我們提供氧氣、食物、提供一切生活所需。時至今日,身處都市的我們不需再耕種,商業模式的改變,使都市人接觸植物的動機減少。然而,植物為我們帶來的好處實在多不勝數。

自然地,以推廣種植、宣揚植物好處作為目標,希望把與植物相關的知識、應用融入在不同的設計之中,提升人們接觸、種植植物的動機,讓人們自然地感受、體驗植物為我們帶來的各種好處。
Human beings rely on plants for survival, which is an inseparable relationship. Plants provide oxygen, food, and everything for us in life. Nowadays, we don't need to cultivate like a farmer anymore. As the business model changes, urban people are less motivated to interact with plants. However, there are numerous benefits of plants for human beings.

NATURAL DAYS, is hoped that the plant-related knowledge and application can blend into different design approaches to promote human-plant interaction and plant motives. So that people can naturally feel and experience a variety of benefits that plants bring to us.
---
PLANTING CALENDAR
植物年記以手造種子紙製作,是一本包含了不同植物資訊的月曆冊。除了為人們介紹植物的好處和種植的知識外,植物年記也特別挑選了十二種植物,鼓勵人們種植與應用。在每月使用完月曆後,把含有種子的紙張埋入土壤中便能種植該月植物。人們在吸收知識、認識植物的同時,也能嘗試親身種植,感受在種植、應用植物過程中的身心轉變。

Planting calendar is made with handmade seed paper that contains a variety of information about plants. In addition to introducing the different benefits of plants and basic knowledge of planting, 12 kinds of plants were exclusively selected to encourage people to plant. After monthly usage, the paper can be buried in the soil to plant. People not only can gain knowledge of plants, but also try to experience planting in person, feel physical and mental changes in the process of cultivation.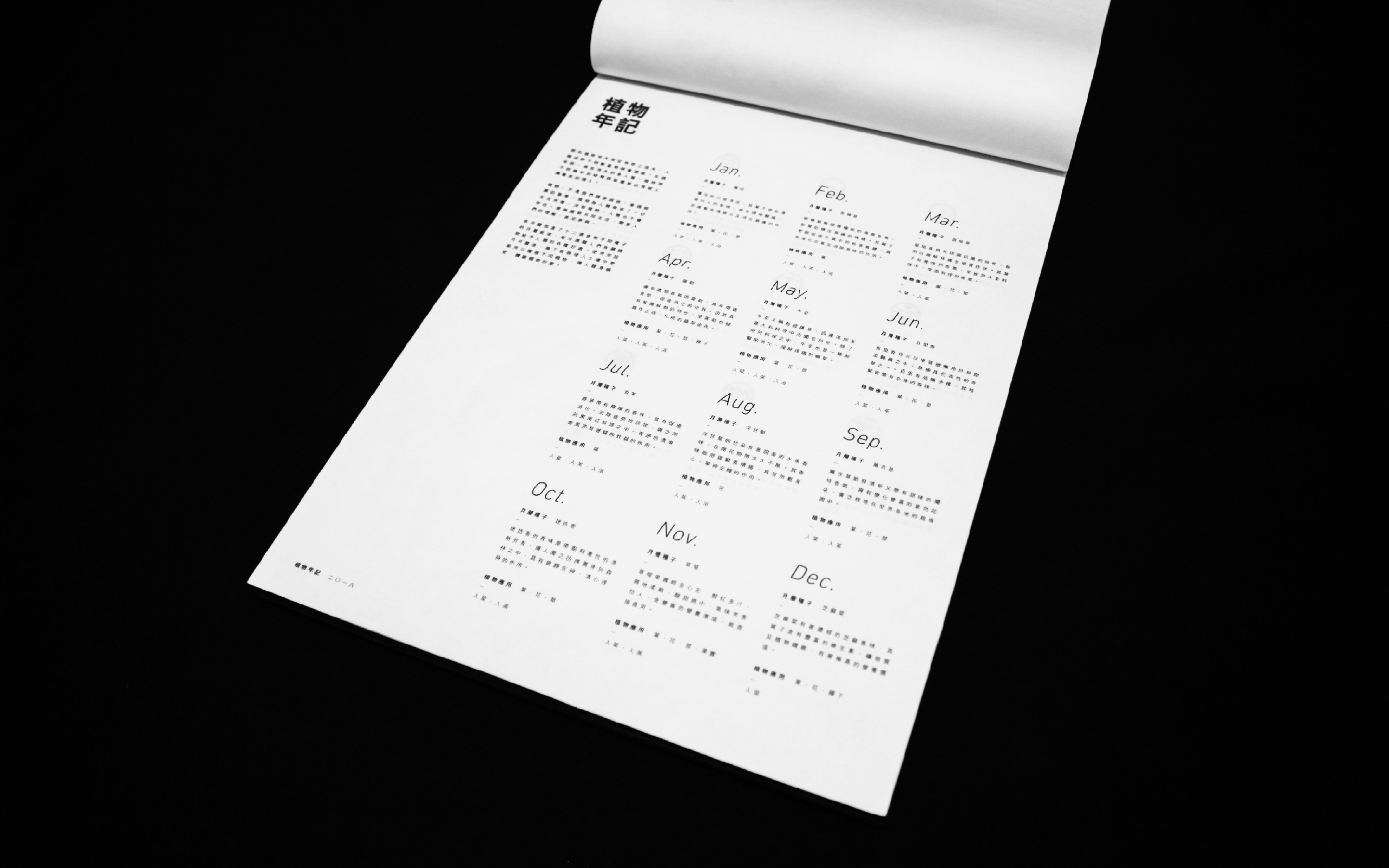 ---
PLANTING POSTCARD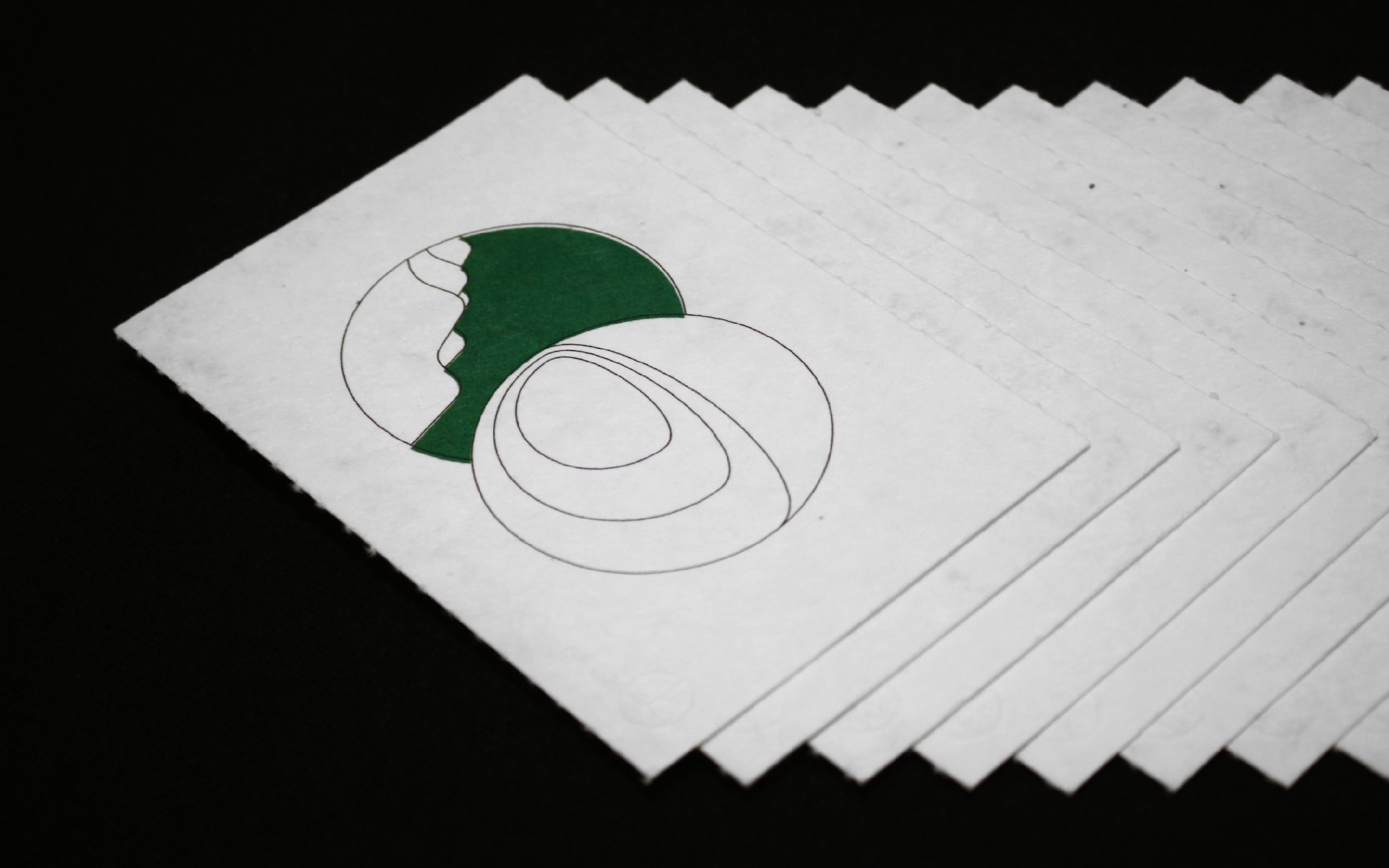 以手造種子紙製作的種植明信片包含了十二種不同植物的種子,人們在寫下文字、傳遞心意的同時,也能把植物的種子傳播開去,讓朋友們也能在種植、接觸植物的過程中感受植物好處。

Planting postcards are produced with handmade paper containing seeds of 12 different plants. When people send out their blessings, they can at the same time send out the seeds, share the planting culture, and encourage planting, let their friends experience the benefits of planting through the human-and-plant interactions.
---
PLANTING POT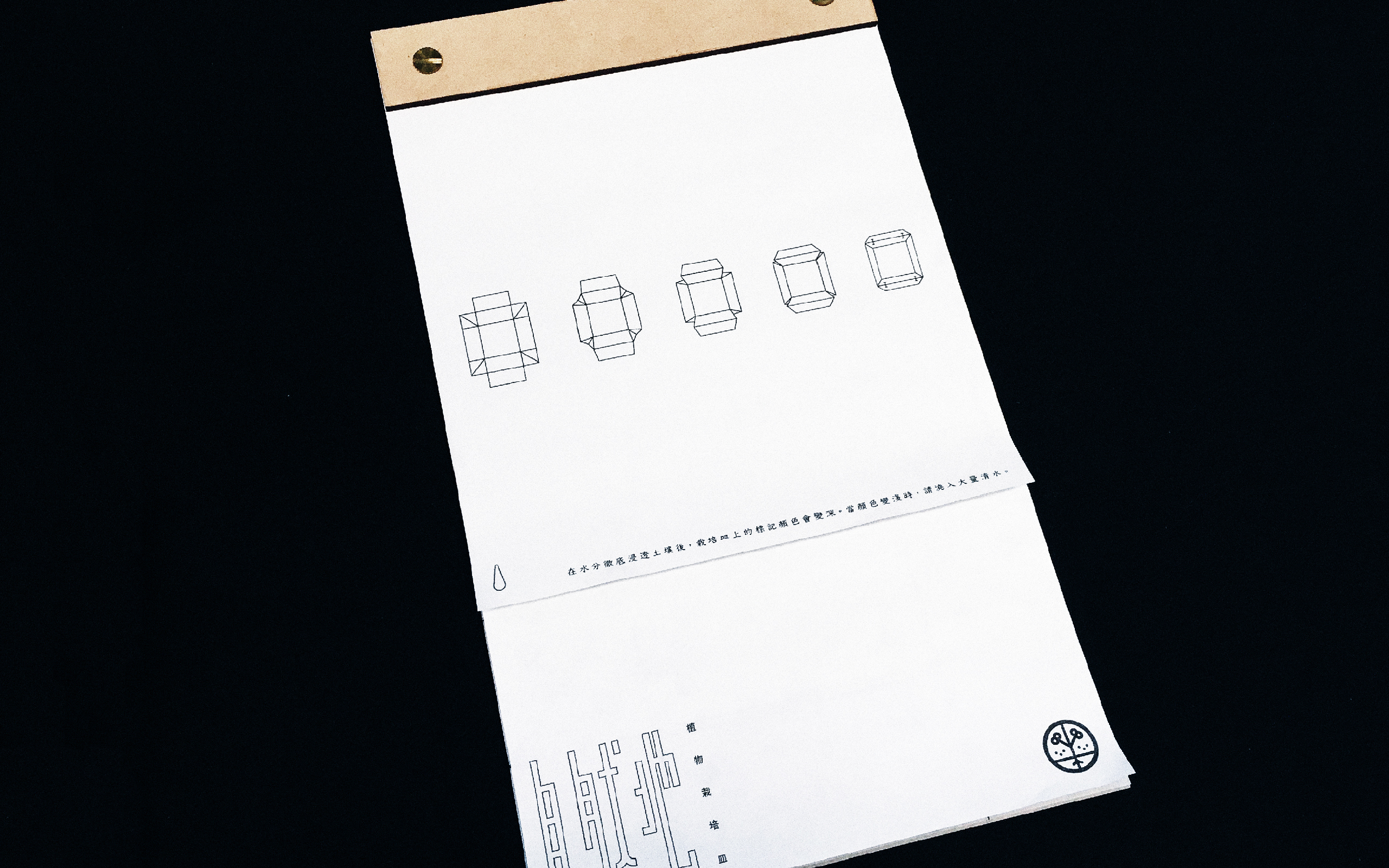 以水洗牛皮紙製作的植物栽培皿有著防水、耐撕、耐折的特性,簡單的結構設計讓人輕易折出一個能用以栽培植物的容器。栽培皿上有一個能顯示泥土水分含量的標記,標記顏色會隨著土壤中水分的多寡而轉變深淺,以提醒人們定期為植物澆水。

Made with washable kraft paper, planting pot is waterproof, tear-resistant, and foldable. The simple structural design of the planting pot can provide convenience in folding a cultivated plant container. A mark on the pot will change colours according to the moisture content of the soil, functioning as a reminder for people to water their plants.